Summary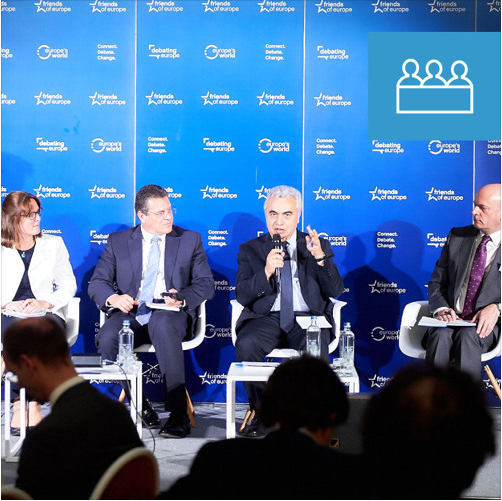 Event recording
The future of road freight transport
Start playback
Should you not be able to see the gallery, please click here.
About
About
Road freight vehicles – light trucks, lorries, vans and long-haul trucks – are at the heart of European and global economic activity, but also of energy demand and CO2 emissions. They account for around one-sixth of global oil demand and are responsible for 7% of global energy-related CO2 emissions. Despite some improvements in truck fuel efficiency in recent years, oil demand and emissions are still rising, mainly due to increasing road freight traffic. Reducing future oil demand and emissions growth to a level compatible with the climate goals of the COP21 Paris Agreement will require greatly improving the efficiency of road freight vehicles and, more broadly, of the freight operations and logistics themselves, on both a European and international level. However, to date, policies to reduce oil demand from road freight and curb associated CO2 emissions are limited.
What are the key road freight markets and how do they contribute to future energy demand and emissions?
How can heavy-duty freight vehicles meet energy and environmental policy objectives whilst fuelling economic growth?
How can road freight transport be modernized in a cost effective manner?
What are the roles of energy efficiency, logistics and alternative fuels?
IMAGE CREDIT: Bigstock.com
Schedule
Schedule
Welcome coffee and registration of participants
Speakers
Fatih Birol
Executive Director of the International Energy Agency (IEA)
John Cooper
Executive Director of FuelsEurope
Sophie Punte
Founder and Executive Director of the Smart Freight Center
Maroš Šefčovič
European Commission Vice-President for Interinstitutional Relations and Foresight
Moderator
Dharmendra Kanani
Chief Operating Officer and Chief Spokesperson of Friends of Europe
Speakers
Partners
Coorganized with