Do not normalise the war
News
Peace, Security & Defence
One year ago, Russia escalated its illegal invasion of Ukraine to a full-scale, all-out war on a sovereign, European nation. Friends of Europe pays homage to the first anniversary of this unprovoked and unjustified attack with a series of articles, podcasts and events that tap into the expertise and experience of leading activists, Ukrainian officials, artists, NATO representatives, and security and defence experts and call upon us all to not normalise this war.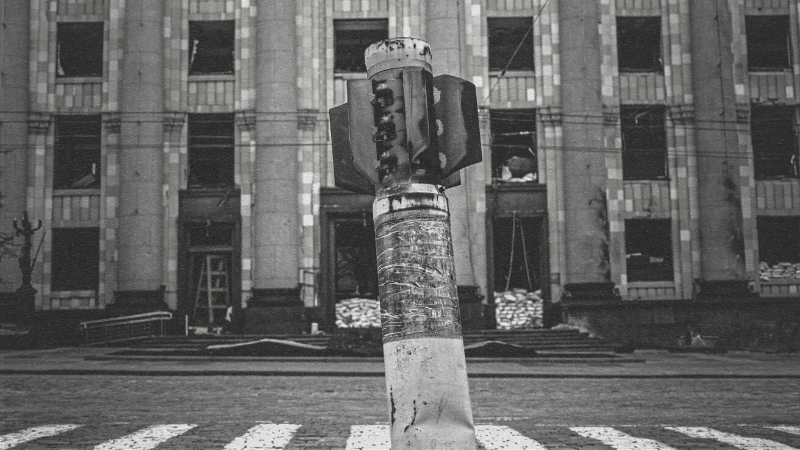 Europe, multilateral institutions and the global community have learned some tough lessons about the arrangements put in place to prevent acts of aggression or to guide our actions once they take place, including approaches to multipolar geopolitics, supply chains with illiberal nations, as well as Europe-wide and global agreements in a post-World War 2 world. The war has upended so much that we previously took for granted. For these reasons, normalising this war is not an option. Our commemorative activities aim to identify steps towards the ultimate goals of justice and peace.
Contributors include Friends of Europe's Luke O'Callaghan White, Dharmendra Kanani and Senior Fellows Jamie Shea, Chris Kremidas-Courtney and Paul Taylor; the Africa-Europe Foundation's Youssef Travaly; Ukrainian European Young Leaders (EYL40) Emine Dzhaparova and Oleksandra Matviichuk; Jaime Nadal, United Nations Population Fund (UNFPA) Representative for Ukraine; Business Ombudsman Roman Waschuk; LGBTQ+ activist of KyivPride, Edward Reese; David Rowe, Professor and Fulbright NATO Security Studies Scholar; Borys Tarasyuk, former Ukrainian foreign affairs minister; journalist Maryana Drach; Inna Shevchenko, Ukrainian author, journalist at Charlie Hebdo and leader at FEMEN International; artist Markus Georg Reintgen; and Philippe Cori, UNICEF Deputy Regional Director Europe and Central Asia; and Giancarlo La Rocca and Alessandro Marrone of the Istituto Affari Internazionali.
In the news: