About
Friends of Europe is committed to creating a space for Youth from both continents to connect, engage and feed into the future of the re-set in Africa and Europe relations. In this regard, we are thrilled to support the EU-AU Youth Cooperation Hub in its organisation of the Africa-Europe Youth Meet-Up from 8-10 July, online.
The Africa-Europe Youth Meet-Up engages African, European and diaspora Youth at large to exchange knowledge, ideas and solutions towards tackling global issues, in preparation for the coming 5th Africa-Europe Youth Summit with Youth stakeholders, which takes place later this year in the run up to the 2020 EU-AU Summit. The Meet-Up's objective is to share and shape ideas on the future of the Africa-EU partnership, and propose solutions for existing challenges through concrete recommendations and proposals.
Join the debate and follow the live stream here.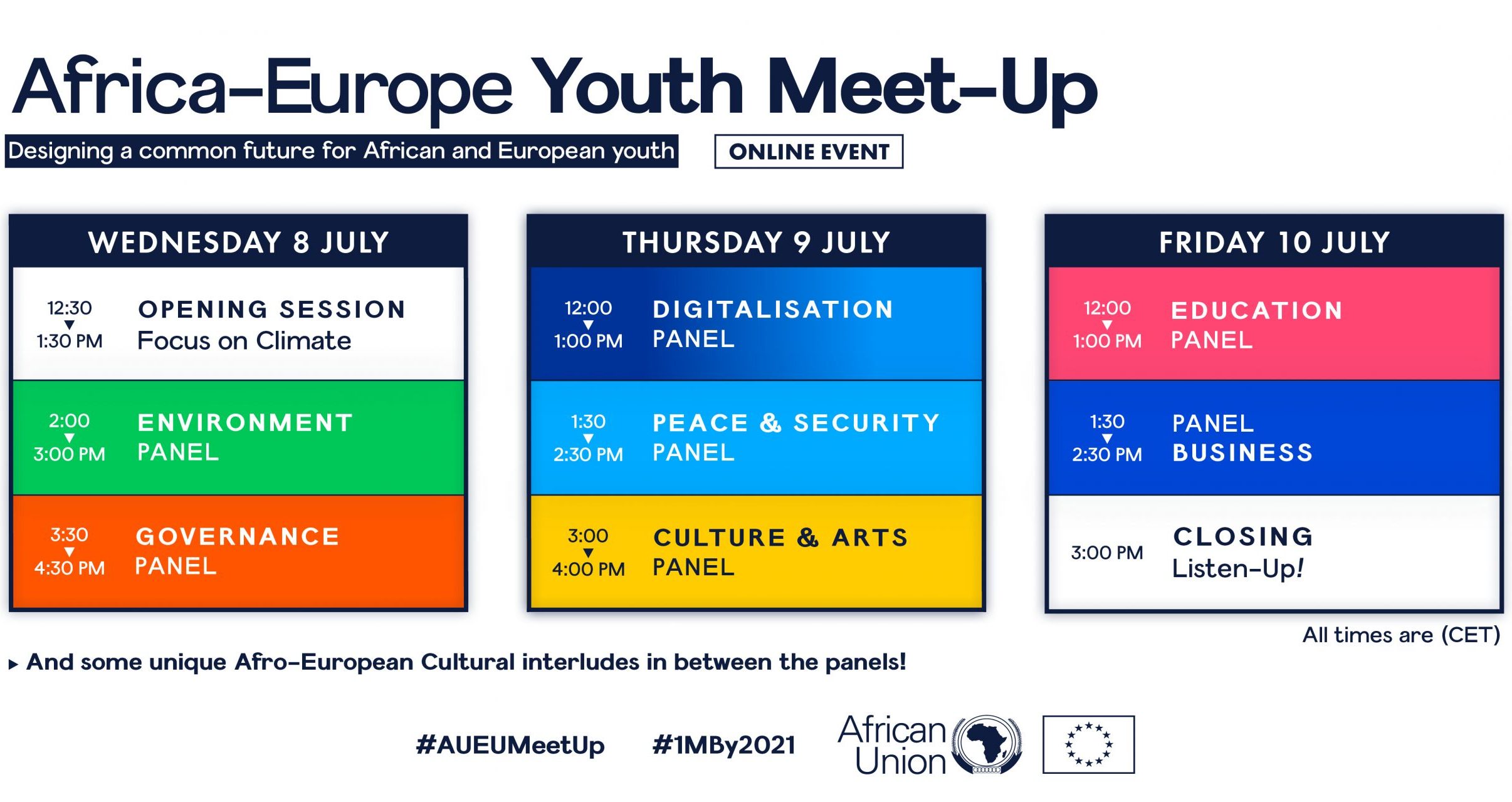 Partners
Partners
Co-organised with