Press Release | Act now or "wave bye-bye to carbon neutrality targets," says lead author of IPCC report
News
Climate, Energy & Sustainability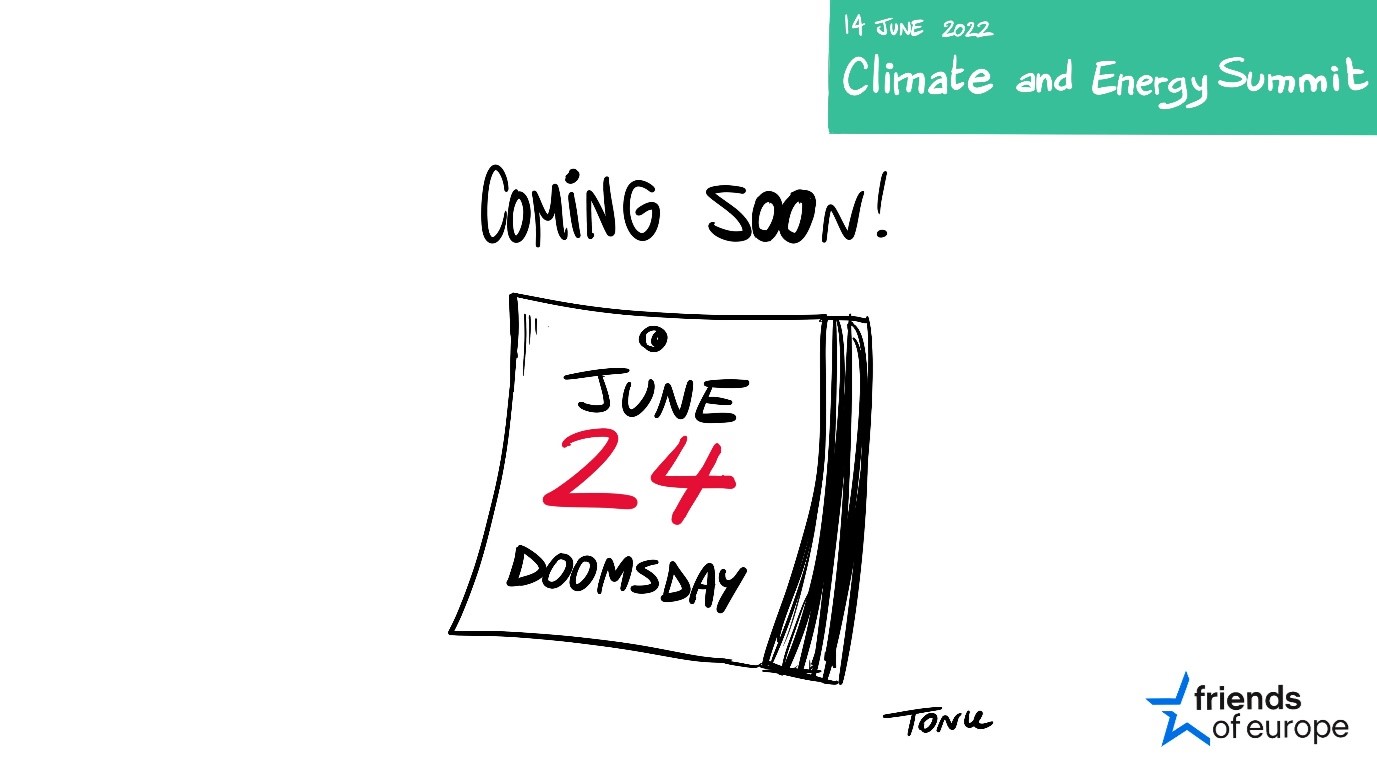 Brussels, 14 June – A huge legal loophole in the Energy Charter Treaty (ECT) currently hamstrings the EU's energy transition plan and unless decisions are taken before 24 June, we can "wave bye-bye to carbon neutrality targets," says lead author of Intergovernmental Panel on Climate Change (IPCC) report.
Speaking at the Friends of Europe's "Climate and Energy Summit: Taking the pulse of the climate and energy crises" in Brussels on Tuesday, Dr Yamina Saheb, pointed to the loophole, adding that time is running out and EU member states have until midnight on 24 June to suggest changes to the ECT.
The ECT is a binding multilateral agreement that dates back to 1994 to which all EU member states, except Italy, are party. It protects foreign investments in energy supply including fossil fuels. The current loophole allows foreign investors to sue governments in private arbitration if they try to make any changes to their energy policies or energy law. In some cases, this has meant governments being sued for massive ten-figure out-of-court settlements.
The stranded fossil fuel assets that are currently protected by the ECT are estimated to be at least €2 trillion with estimated costs in courts of arbitration estimated at €1 trillion.
Without the changes to the ECT, "Foreign investors will be protected, will be allowed to sue us, to take taxpayers' money, money that we should be investing in the energy transition, for polluting fossil fuels," said Dr Saheb.
On 24 June, member states will meet at the Energy Charter Conference in Brussels to decide on the changes to the ECT, after which the EU27 will be locked into an arrangement whereby protections for foreign investments will continue, in some cases, for up to 2040.
"The ECT has a chill effect on adopting ambitious climate policies so we won't be able to implement the Green Deal, Fit for 55 or the climate neutrality target because of this treaty… Starting from 24 June we will be locked into fossil fuels. If we don't withdraw by [then]it's over, we can stop talking about the energy transition," she added.
ENDS
For more information or to interview the author please contact Seán Flynn:
Seán Flynn | Press Officer
Friends of Europe
+353 86 064 4317
sean.flynn@friendsofeurope.org
***
We are an independent think tank with a difference. We connect people, stimulate debate and trigger change to create a more inclusive, sustainable and forward-thinking Europe.
About the Summit
The Climate and Energy Summit is one of Friends of Europe's flagship annual events, which attracts several hundred senior participants, including policymakers, industry leaders, civil society representatives and members of the international press from Europe and beyond.
About the Climate, Energy & Sustainability programme:
The world has entered a make-or-break decade, and climate change is now a 'code red' global emergency.
By fostering meaningful interaction between civil society, industry and government, we will help the EU advance towards its 2030 and 2050 climate targets.