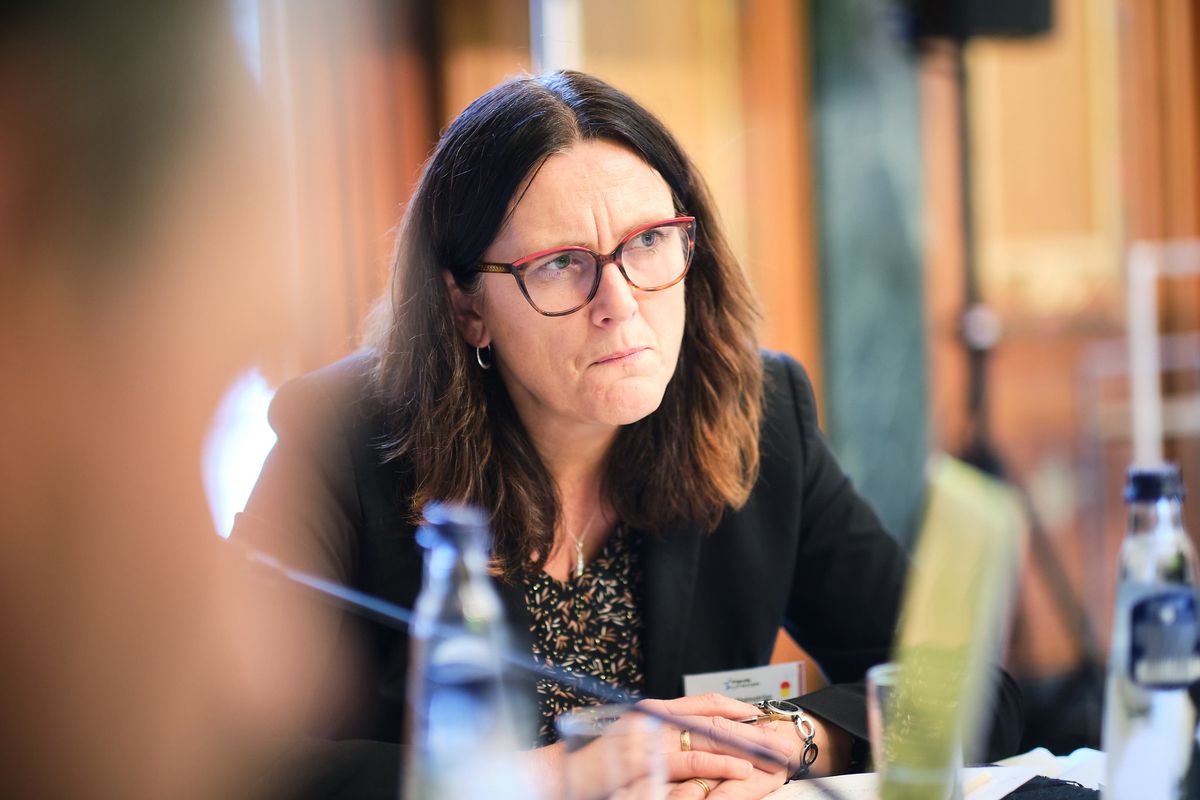 About
Today, the European Union is one of the world's largest economies and trade powers, with a responsibility to shape global trade policy in a manner that reflects its values and interests, all while navigating a range of challenges and opportunities. These include rising protectionism, the impact of digitalisation on trade and the need to promote sustainable and inclusive trade. Strategies for the future may include strengthening multilateral institutions, forging new trade agreements with partners that share EU values and investing in innovation and infrastructure to support a competitive and sustainable economy. What should be the next steps in the short and long terms?
This conversation will seek to make sense of the challenges that stand in the way of global trade.
'What the Chief Says' events are informal and off-the-record roundtable debates that offer our members the exclusive opportunity to engage directly with a senior decision-maker from a European institution or government and get to the heart of a specific policy issue. These events are geared to be in tune with the interests of our members and are strategically linked to emerging trends within the EU sphere. Allowing us to identify opportunities and challenges in the European Commission's agenda, these events discuss the 'nitty gritty' of policies affecting Europe in the next years and beyond.
This 60-minute discussion will include a 10-minute introduction by Cecilia Malmström, Senior Fellow at the Peterson Institute for International Economics, former European commissioner and Trustee of Friends of Europe, followed by comments and questions from Friends of Europe's members.
This event will take place on an online platform upon registration. Follow us on Twitter, LinkedIn, Instagram or Facebook, and join the #FoEDebate!
---
Related content:
---
Our events include photos, audio and video recording that we might use for promotional purposes. By registering, you give your permission to use your image. Should you have any questions, please contact us.
Schedule
Schedule
Participants connect online
Strategies for European trade in an uncertain world
Speakers
Speakers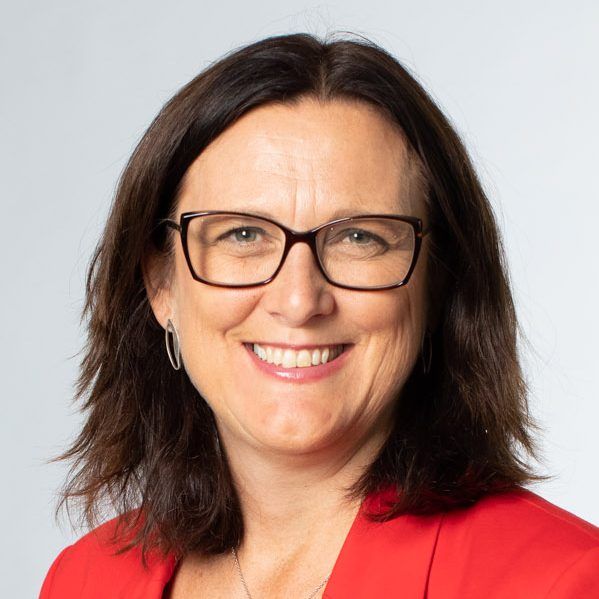 Cecilia Malmström
Senior Fellow at the Peterson Institute for International Economics, former European commissioner, former Swedish minister and Trustee of Friends of Europe
Show more information on Cecilia Malmström
Cecilia Malmström is a renowned Swedish politician, who has held various positions at the national and European levels. As the European commissioner for trade, she was responsible for pursuing an ambitious trade agenda to the benefit of European citizens, SMEs and the broader economy, as well as negotiating key bilateral trade agreements, including a comprehensive EU-China investment agreement. Prior to her role at the Commission, Malmström was also the Swedish minister for EU affairs and served as a member of the European Parliament Committee on Foreign Affairs and Committee on Constitutional Affairs, among others.